Event
---
The Penske File with JSM, A New Rhetoric and Rhubarbs at The SMF
---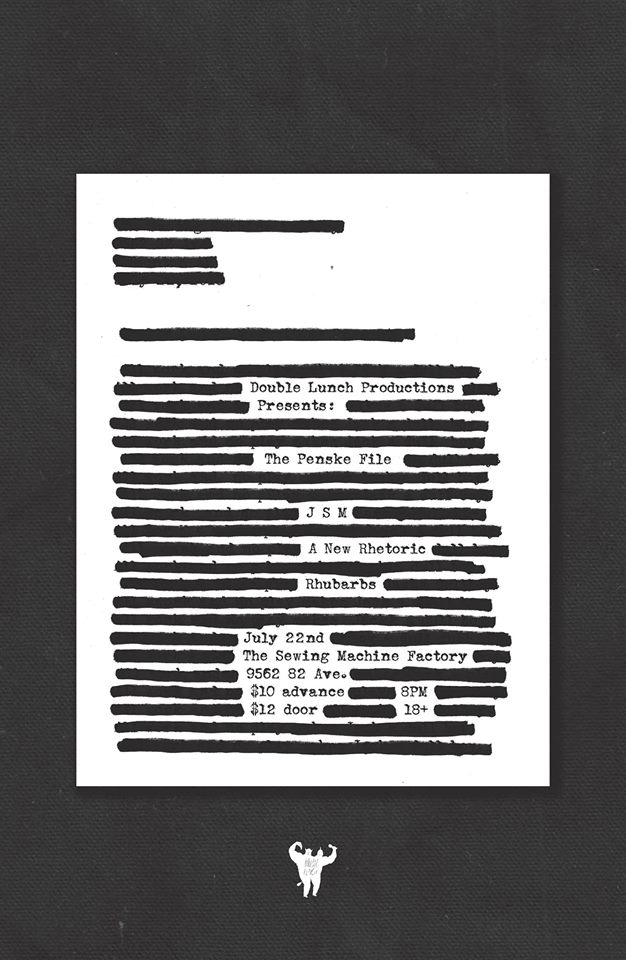 July 22, 2016 -
July 23, 2016
9:00pm - 1:00am
The Sewing Machine Factory
9562 82 Avenue
Edmonton,    
Double Lunch Presents:
THE PENSKE FILE
https://thepenskefileband.bandcamp.com/
For many years, "The Penske House" in Burlington, ON was known as the place to go for the after-show party. A place where several dodgy music videos have been filmed and where countless bands have slept….A place where eating a scorpion and chugging through a chandelier happened at least once. It also just so happens to be the place that Travis (Vox, Guit, Harmonica), James (Bass, Vox) and Alex (Drums, Vox) of the Penske File call home. More importantly, it's where these three young men became brothers and banded together to make some seriously awesome music.
The Penske File feel like an all-inclusive band for misfits, romantics,workers and intellects alike. On tour, everywhere, forever.
For fans of Gaslight Anthem, Bruce Springsteen, Chuck Regan, Frank Turner, Hotwater Music
JSM
https://www.facebook.com/Julius-Sumner-Miller-257182041112969
A NEW RHETORIC
https://soundcloud.com/user-541574688
RHUBARBS
https://rhubarbs.bandcamp.com/
$10 Advance
$12 Door
FOR MORE INFO: click here