Event
---
Free Shuttle Service for the Fringe
---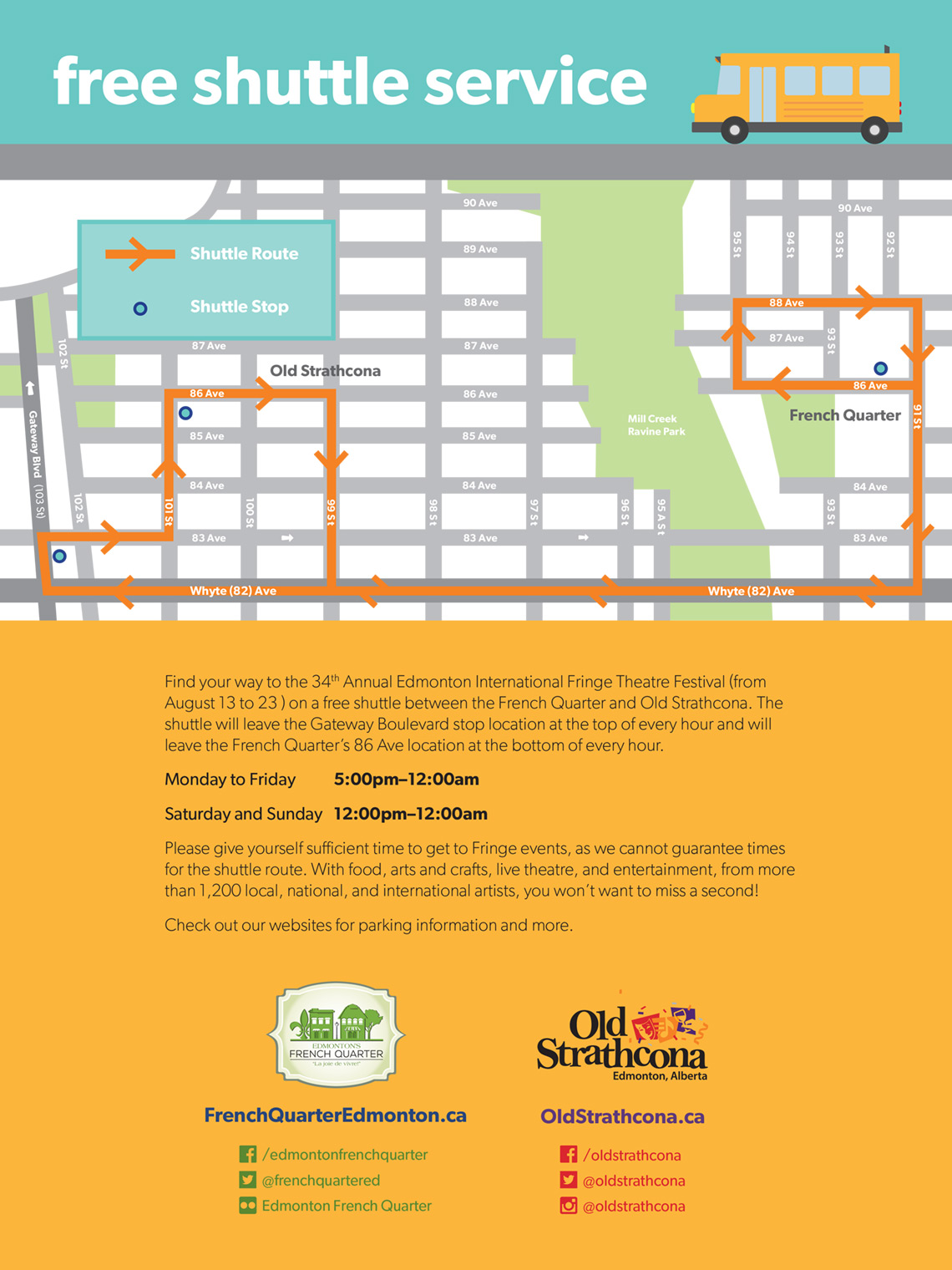 August 13, 2015 -
August 23, 2015
Free Shuttle Service for the Fringe
---
Event
---
Free Shuttle Service for the Fringe
---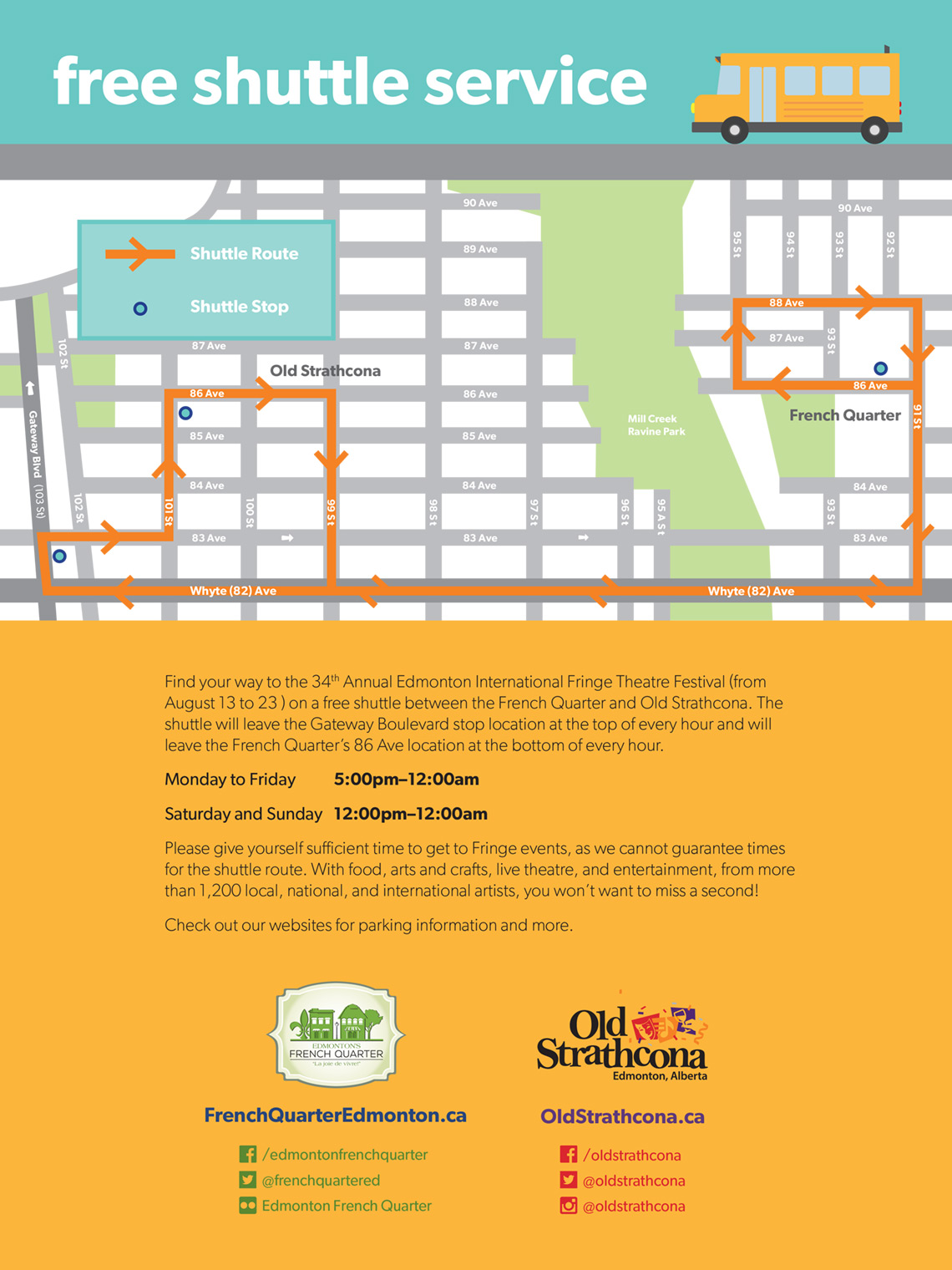 August 13, 2015 -
August 23, 2015
Find your way to the 34th Annual Edmonton International Fringe Theatre Festival (from August 13 to 23 ) on a free shuttle between the French Quarter and Old Strathcona. The shuttle will leave the Gateway Boulevard stop location at the top of every hour and will leave the French Quarter's 86 Ave location at the bottom of every hour.
Monday to Friday 5:00pm–12:00am
Saturday and Sunday 12:00pm–12:00am
Please give yourself sufficient time to get to Fringe events, as we cannot guarantee times for the shuttle route. With food, arts and crafts, live theatre, and entertainment, from more than 1,200 local, national, and international artists, you won't want to miss a second!