Welcome to the French Quarter
D
Edmonton's French Quarter is located in the heart of our city's Francophone district at 86 Avenue and Rue Marie-Anne Gaboury (91 Street), close to Bonnie Doon Shopping Centre and wonderful family-friendly green spaces. Spanning several blocks in each direction, Edmontonians gather here to work, play, shop, eat, drink and celebrate "la joie de vivre" of French culture in our city.
In addition to the lively Farmer's Market running from 12-5pm on Sundays, the French Quarter hosts many special events, including The City of Light and the Flying Canoe Adventure walk. This unique area is home to a variety of local businesses, including pubs, restaurants, boutiques, salons and more. The area provides a strong sense of community and pride in our city's Francophone heritage.
There are no events scheduled at this time. Please check back soon.
---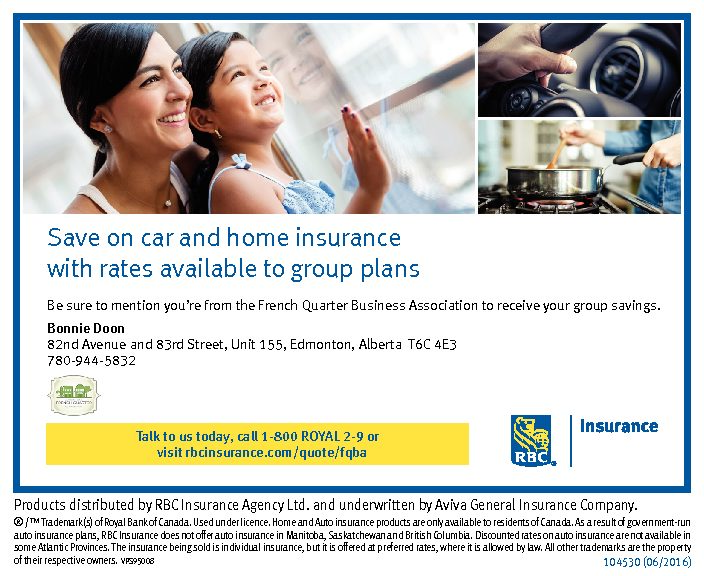 Look into the new program we set up with RBC Insurance to offer you as member, car and home insurance at a group plan rate! And it doesn't stop there……